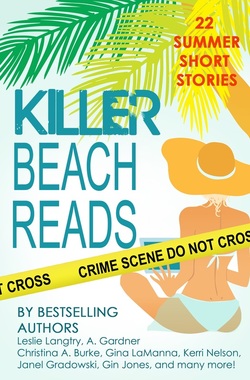 USA Today Best Seller!
22 Summer Themed Short Stories - Over 600 pages by USA Today bestselling and award winning mystery and romance authors! Enjoy mystery, romance, and lots of laughter under the sun with shorts from some of your favorite series. The perfect quick reads whether your summer day is at home, beachside, or poolside.
Get it now:
Amazon Kindle
Barnes and Noble Nook
iBooks
Kobo
Google Play
Smashwords
Health Nut Mystery short story included: KILLER CONCH SHELL
Naturopath and self-proclaimed chocoholic, Dr. Piper Meadows, and her 91-year-old aunt attend an anniversary celebration of the century old conch shell murders
at the Outer Banks Osprey Inn. But once the infamous conch shell is stolen,
it's up to Dr. Piper to solve the heist!
---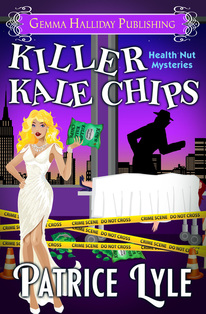 KILLER KALE CHIPS (Health Nut Mystery #3) New Release ~ ORDER HERE TODAY ~
In the city that never sleeps, Dr. Piper's search for the perfect wedding dress turns into the search for the perfect murderer. When famous diva Veronica Forks drops dead after eating a bag of Ken's Killer Kale Chips, suspicion falls on former-mafioso-turned-surfer-dude, Ken. According to Piper's PI flashcards, Ken has the motive (she witnessed a tiff between him and Veronica), the means (the kale chips), and the opportunity (he was at the expo). But Piper's sure the surfer-dude can't be a killer and, as any good PI knows, the flashcards aren't always right. Plus Brownie, Piper's pet pot-bellied pig, is addicted to Ken's Killer Kale Chips, and if Ken's arrested, Brownie will never snack again! So Piper takes it upon herself to root out the murderer who's adding "killer seasoning" to kale chips before he strikes again.
​​
---
---
Subscribe to my newsletter to receive free books, coupons, exclusive reads, and be the first to hear about
my latest FAB contests, news and releases. Sign up here for notification.